Welcome to my website. My hope is my paintings, drawings and sketches give you the peace and serenity I get from the beach, sunsets and nature.
In my work you will find my depiction of the beautiful sunsets over the Gulf of Mexico, the clear waters of the Gulf and all that nature provides for us.
Enjoy browsing through my selections.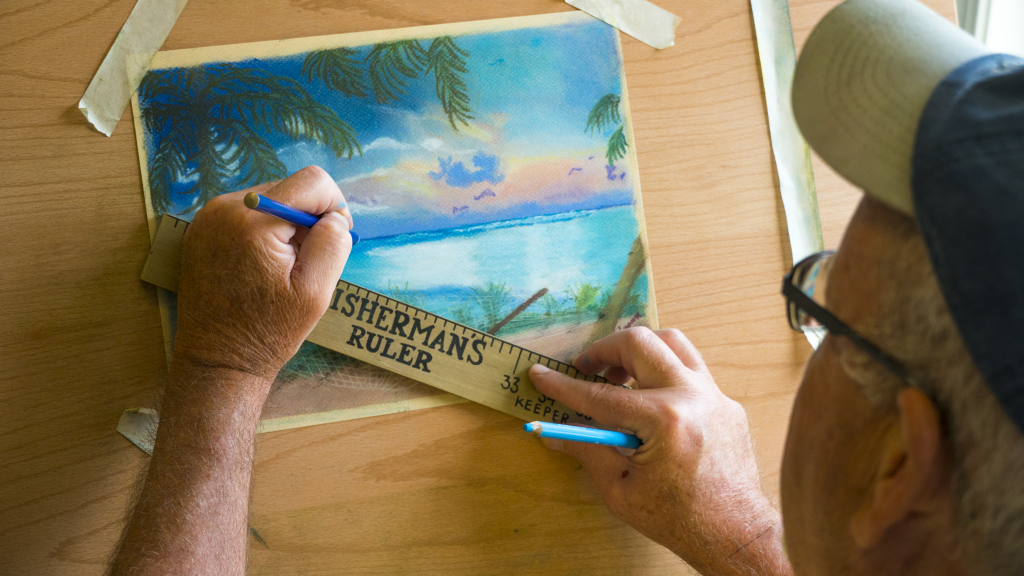 I'm Chris Rohmann, I am a freelance artist located in Frankfort, Kentucky. My wife and I lived in Sarasota, Florida for a few years, where I drew a lot of inspirations for my paintings from the beautiful beaches and sunsets of the Gulf coast.
I am mainly a self-taught freelance artist. Art is my passion.
My work is in acrylics, pastels and drawings.
I have been creating art work all my life. In the beginning, I did a lot of pencil sketches, then moved to painting the most exquisite scenes on blown eggs for ornaments.
Beach or tropical scenes/themes are my favorite things to create. I create beautiful sunset paintings from my time in Florida. I am always striving to improve my artistic skills to bring my visions to life for others to enjoy.